This week a wandering hive found its way to the back door of the High School. Not wanting to hurt the bees, but unwilling to host the hive, we enlisted the help of a local beekeeper, Tammy Rink, to find them a new home.
When Tammy arrived Matt, our IT director, and Brandi, the principal, suited up to help move the bees into a bee box to transport home.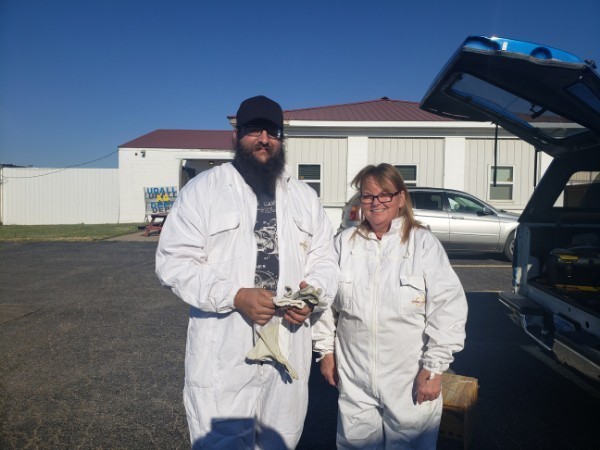 A short lesson later, the hive was on its way to their new home.