USD 463 will be holding a special board meeting tonight at 5:30 PM. Agenda attached:
https://5il.co/hjtz
Attn Parents: Udall schools will be holding drivers ed classes this summer. There is a registration packet (available at the District Office) that needs completed and the cost is $165.00 for in district students and $180.00 for out of district. We plan to start class on June 22 and need packet and payment. If there isn't enough to start on the 22nd it will begin on June 29th.
Udall USD #463 is seeking applications for a Middle/High School Secretary   Job Title: MS/HS Secretary  Job Description: If you like to work in a positive environment and love to work with students you may apply with the application found on the district website or send your resume to USD #463, Attn: Dale Adams, 303 S. Seymour, Udall, KS 67146. Duties will include but not limited to greeting visitors, answering phones, attendance records, managing activity accounts, cash handling, registrar duties, managing student information systems, and other duties as assigned. Must have the following qualifications: high school diploma, ability to work with staff, students, and parents. Project a positive attitude and greet people warmly. Proficient with computer related skills. Demonstrate understanding of confidentiality. Possess very good verbal and written communication skills. Provide appropriate health certificate for file. Applications/resumes are due by June 24, 2020.    Equal Opportunity Employer

"Because of the continued national critical need for blood, Udall National Honor Society will still be hosting a Red Cross Blood Drive on Wednesday, June 24 from 12:00 p.m. noon - 6:00 p.m. The drive will be in the Main Commons area in front of the High School Gym. Donors will check-in in person at the door, be temperature screened and then wait in their own cars until prompted to come in for their donation. This process ensures the utmost safety for all workers and donors. PLEASE consider donating during this time of crisis in our nation and our world! You may click on the link below to set up your own appointment time. Give blood, give life!
https://www.redcrossblood.org/give.html/driv
e-results?zipSponsor=UdallHS

Support a local business and your favorite dance team by purchasing Yoder Candles! Contact a team member or the dance coach at
imschoech@gmail.com
. Team members have samples available to smell! Thank you for your support!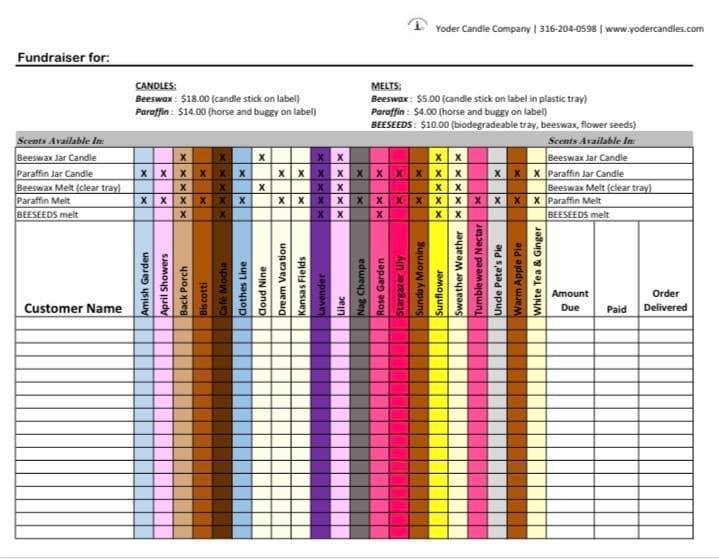 Announcing the 2020-2021 Udall FFA Officer Team Stucco Rep/ Historian - Scott Montgomery Junior Advisor - Aaron Blagg Sentinel - Raymond Wyssman Reporter - Elizabeth Jirak Treasurer - Myah Cook Hendrickson Secretary - Carol Blagg Vice President - Lizzy Nye President - Isaac Jirak Congratulations on a job well done. Look forward to a great year with a great team!


The summer conditioning workouts will now begin on Monday, June 8 at 5:00 PM at the track/football field. This will be conditioning and weight lifting only, as will not use any ball, etc. The specific team sessions will begin on Monday, July 6th at 5:00 PM.

Congratulations to the Udall FFA!!!!! We just won the Triple Crown. The Triple Crown Award is the highest award in the state that a chapter can get. This is in memory of Bob Garlow the state reporter. What an honor to win this award I am so humbled and blessed to have wonderful students and support at Udall High School.

Happy Summer Udall Middle School Eagle Ladies, We just wanted to take this opportunity to invite you to consider going out for middle school volleyball in August. Mrs. Rochelle Dickson will be the new head coach and Mrs. Julie Wilson will be the new assistant coach. We are both SUPER EXCITED to be involved with you and to have a fun, exciting, and successful season! Because of the current Covid-19 restrictions and the uncertainty of summer workouts, middle school volleyball will not be scheduled into the summer weight program should one be developed. BUT we highly encourage you to do some of the following exercises at home over the summer to stay in shape. This is the biggest thing that will help you be ready to go when practices begin in August. Home Volleyball Workouts Warm up for your volleyball workout by jogging for 15-20 minutes Then stretch your: Arms Shoulders Hamstrings Hip flexors Ankles (all the muscles you use most during volleyball). Also the following drill exercises will help: Leg Drills Lunges (Sets/Reps: 3x20) Wall sits (3 sets. First set is 30 seconds, then 45 seconds, then 60 seconds) Jumping Jacks (3x50) Quick Feet Jump Rope Set Normal pace jump, 30 seconds Right foot only, 30 seconds Left foot only, 30 seconds Double right, double left, 30 seconds Fast as you can go, 30 seconds Repeat 3 times with a 1-minute rest between sets. Vary your training with this 5-minute jump rope speed workout. Abdomen Workout Sit-Ups (3x30) Plank (3 sets. First set is 30 seconds, then 45 seconds, then 60 seconds) Arm Strength Lateral Dumbbell Raise (3x25) NOT HEAVY just need enough weight for resistance These are great exercises to do on a regular basis, just to stay in shape. But doing them will also put you in great shape to begin volleyball season. We look forward to seeing you all at enrollment in August. We will have information at enrollment about a middle school volleyball practice start date and allow you to sign-up then. Have a great summer and GO EAGLES!! Coach Dickson and Coach Wilson