EDIT MAIN
HS Drama
---
Udall HS Drama Produces Got It Made!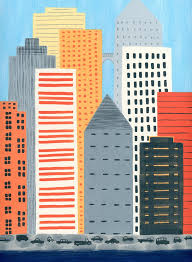 Udall High School Drama presents Got It Made! by Maureen and Thomas Berg, produced with permission by Brooklyn Publishing. This production is a witty musical with catchy melodies. The songs represent a variety of music (from Broadway to reggae) and share a thoroughly modern story of office intrigue and identity theft.
Molly (Kamren Holmes) is an up-and-rising worker who hopes to make her mark in the real estate development business. Her assistant, Freddy (Avery Williams), is a loyal employee and friend, but he's a bit romantically challenged. Her friend, Chloe (D'onna Braddy), is a glamorous, high-powered fashion photographer who has just returned from Milan to learn her identity has been stolen. The intrigue thickens when Molly talks Freddy and Chloe into doing a "stakeout" to catch the identity thief. However, complications arise when Molly's investigation leads her back to her own company. The adventure gives rise to fun, surprises, and the requisite happy ending in this send-up of office politics, corporate scandal, and modern romance.
The production occurs on both Friday, November 10th, and Saturday, November 11th, at 7 pm in the school's auditorium. Audience members may pay at the door: $5 for adults, $3 for students. Refreshments will be available during intermission in the west commons.
Please support our local arts!

We look forward to seeing you there!!