EDIT MAIN
HS Forensics
---
Udall Will Host Annual Invitational Tournament March 3rd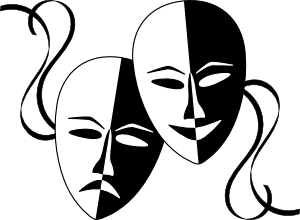 The UHS Eagles Invitational is our usual first Saturday in March, this year on the 4th. We're always looking for community members who are willing to give of their time to judge events on that day. The day begins at 7:45 am and concludes at 3:30 with awards. Marsha Slack, Udall's director of FCCLA and FACS teacher, provides scrumptious food in the hospitality room during the day. You judge for us; we feed you.
The events include extemporaneous speaking, original oration (persuasive speaking), informative speaking, prose interpretation (think storytelling), poetry interpretation, improvised duet acting, humorous solo acting, serious solo acting, and duet acting.
The Judges Clinic is on Wednesday, Feb 28th, at 5:30 pm this year--should only last about an hour. We will explain all the details and show how events should be performed during the clinic.
Those who would be willing to judge for us can call the school office at 620-782-3623.
Thank you!
---