Junior high football equipment checkout will be Friday, August 14th in the high school gym at 5:00 PM. Junior high football practice starts on Monday, August 17th from 5:00-7:00 PM.
High school football equipment checkout will be Friday, August 14th in the high school gym at 5:00 PM. High school football practice starts on Monday, August 17th from 5:00-7:00 PM.
Each Udall student that plans on playing sports for the 2020/21 school year is required to take a Concussion Course. Please click on the link below, create an account, and then complete the free Concussion for Students Course. When completed, download the completion certificate, and either print it and bring me a copy, or email the completion certificate to:
wyattwilliams@usd463.org
https://nfhslearn.com/courses/concussion-for-students
Elementary parents (pre-K through 5th) are now able to pick up enrollment packets at the grade school office. Parents are also able to fill out enrollment forms online. See website for more details. Office hours are 7 a.m. to 5 p.m. today and Thursday. Office will be closed on Friday. Enrollment will be Aug 3rd and 4th. Bring your packet already filled out and all you need to do is pay. Any questions call Jackie at the office 620-782-3632.
The Udall BOE approved to publish the 2020-2021 proposed budget at a special board meeting held on July 28, 2020. The budget hearing from this publication is set for August 11, at 5:45 pm.
Student start date moved to August 27, 2020
KSHSAA Fall Activities Permitted to Begin As Scheduled TOPEKA, Kan. - By action of the KSHSAA Executive Board Tuesday, all fall activities will begin as scheduled for the 2020-21 school year. This includes practice and competition. Local school districts retain the right to modify the start dates for practice or competition based on their local and county health recommendations.
High School students interested in taking college classes need to meet with Mr. Adams. This meeting needs to occur prior to the school enrollment date. To set a meeting you may call Mr. Adams at 620-782-3355 or email at
daleadams@usd463.org
August Board of Education Meeting Change The USD 463 Board of Education meeting scheduled for Monday, August 10th will now be held on Tuesday, August 11th. The meeting will still be at 6:00 in the District Office.
Parents of high school students: I hope you and your family have had a great summer and are looking forward to another school year. As the new College/Career counselor, I am super excited to help your high school child(ren) get a jump-start on enrollment for the fall. Here is a link to the pre-enrollment form that has been sent to each incoming 9th-12th grader's school email. They need to fill this out as soon as possible, so I can start building schedules. The deadline is next Tuesday, July 28th. Let me know if you or your child has any questions, or if you need a course description. Thanks everyone, and see you online or at enrollment, on August 3rd and 4th! ~ Mrs. Sturm
https://docs.google.com/forms/d/e/1FAIpQLSfTQb3PhemBD-JTPdPUgBxMDV79KmgNeZFFP-3v__zKMygYsw/viewform?usp=sf_link
USD 463 enrollment dates will remain August 3rd and 4th. However, we are also pleased to announce an online packet. The packet will be posted this week on the new website. The forms will be writeable so you can fill them out on the computer. When completed you will simply submit them. The documents will be secure and they will be reviewed for completeness. If you happened to miss anything, you will be notified so it can be updated. We currently do not have the ability to receive payment for fees online. You may stop by the school any time before school begins to make this payment. You may also pay over the phone with a card and fees will be waived for enrollment payments. We appreciate you using this new service and hope to reduce lines and waiting time at the in-person enrollment.
To Parents and Patrons of USD 463 The Governor earlier today in a press conference announced an upcoming mandate that will delay the start of school until September 9. This mandate will be in place Monday, July 20, 2020. For this reason USD 463 has decided to postpone the parent meeting scheduled for Monday evening. This meeting was set up to share information. Obviously, the information that we had hoped to share is now changed. We plan to have a meeting prior to school starting in September to discuss the parameters of school at that time. We are planning to organize a survey to send out. Please send this back as we will use this information for our meeting in September. If you have questions please call Dale Adams at 620-782-3355 or by email at
daleadams@usd463.org
. Please visit the website over the next few days and weeks as announcements and changes will be posted.
Kathy Clasen served Udall Schools, as Food Administrator for 24 years. Kathy retired in May. She will be missed by all, and so will her food.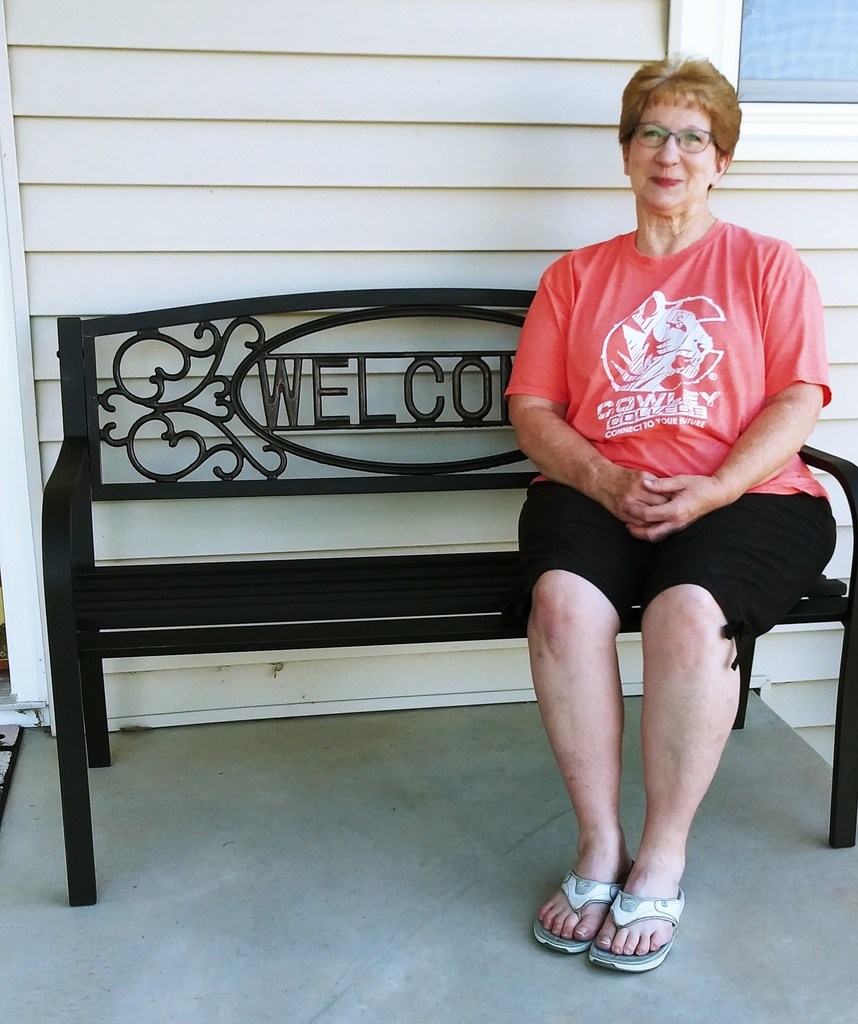 Support a local business and your favorite dance team by purchasing Yoder Candles! Contact a team member or the dance coach at
imschoech@gmail.com
. Team members have samples available to smell! Thank you for your support!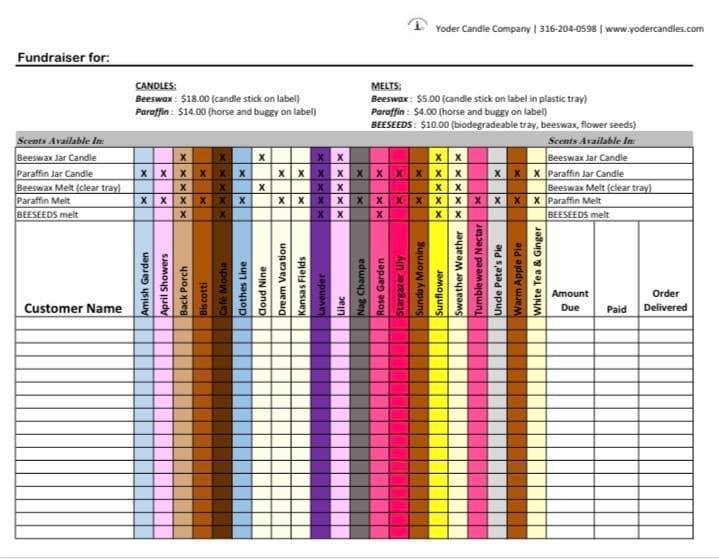 Announcing the 2020-2021 Udall FFA Officer Team Stucco Rep/ Historian - Scott Montgomery Junior Advisor - Aaron Blagg Sentinel - Raymond Wyssman Reporter - Elizabeth Jirak Treasurer - Myah Cook Hendrickson Secretary - Carol Blagg Vice President - Lizzy Nye President - Isaac Jirak Congratulations on a job well done. Look forward to a great year with a great team!


The summer conditioning workouts will now begin on Monday, June 8 at 5:00 PM at the track/football field. This will be conditioning and weight lifting only, as will not use any ball, etc. The specific team sessions will begin on Monday, July 6th at 5:00 PM.

Congratulations to the Udall FFA!!!!! We just won the Triple Crown. The Triple Crown Award is the highest award in the state that a chapter can get. This is in memory of Bob Garlow the state reporter. What an honor to win this award I am so humbled and blessed to have wonderful students and support at Udall High School.

Happy Summer Udall Middle School Eagle Ladies, We just wanted to take this opportunity to invite you to consider going out for middle school volleyball in August. Mrs. Rochelle Dickson will be the new head coach and Mrs. Julie Wilson will be the new assistant coach. We are both SUPER EXCITED to be involved with you and to have a fun, exciting, and successful season! Because of the current Covid-19 restrictions and the uncertainty of summer workouts, middle school volleyball will not be scheduled into the summer weight program should one be developed. BUT we highly encourage you to do some of the following exercises at home over the summer to stay in shape. This is the biggest thing that will help you be ready to go when practices begin in August. Home Volleyball Workouts Warm up for your volleyball workout by jogging for 15-20 minutes Then stretch your: Arms Shoulders Hamstrings Hip flexors Ankles (all the muscles you use most during volleyball). Also the following drill exercises will help: Leg Drills Lunges (Sets/Reps: 3x20) Wall sits (3 sets. First set is 30 seconds, then 45 seconds, then 60 seconds) Jumping Jacks (3x50) Quick Feet Jump Rope Set Normal pace jump, 30 seconds Right foot only, 30 seconds Left foot only, 30 seconds Double right, double left, 30 seconds Fast as you can go, 30 seconds Repeat 3 times with a 1-minute rest between sets. Vary your training with this 5-minute jump rope speed workout. Abdomen Workout Sit-Ups (3x30) Plank (3 sets. First set is 30 seconds, then 45 seconds, then 60 seconds) Arm Strength Lateral Dumbbell Raise (3x25) NOT HEAVY just need enough weight for resistance These are great exercises to do on a regular basis, just to stay in shape. But doing them will also put you in great shape to begin volleyball season. We look forward to seeing you all at enrollment in August. We will have information at enrollment about a middle school volleyball practice start date and allow you to sign-up then. Have a great summer and GO EAGLES!! Coach Dickson and Coach Wilson