Udall Elementary celebratee and our School Nurses, Sandy Jirak and Caroline Hopper, with an impromptu pep assembly today. They each got a gift from the staff, too. Thank you Nurse Sandy and Nurse Caroline for all you do to keep our Udall Eagles healthy and safe. #EagleStrong!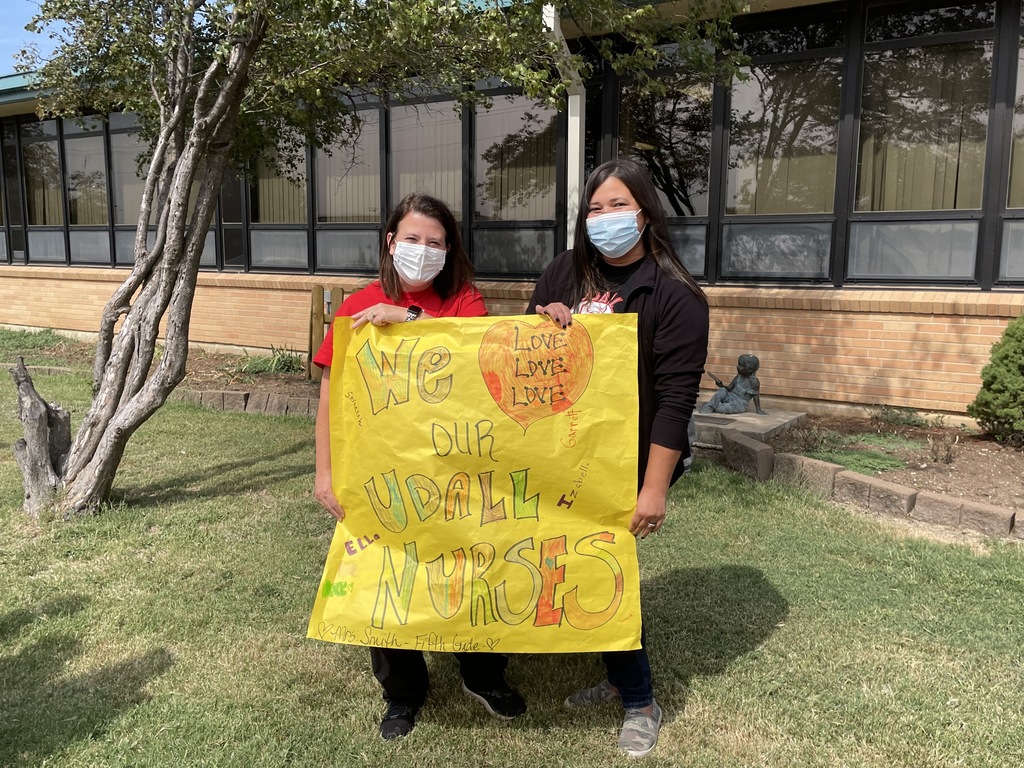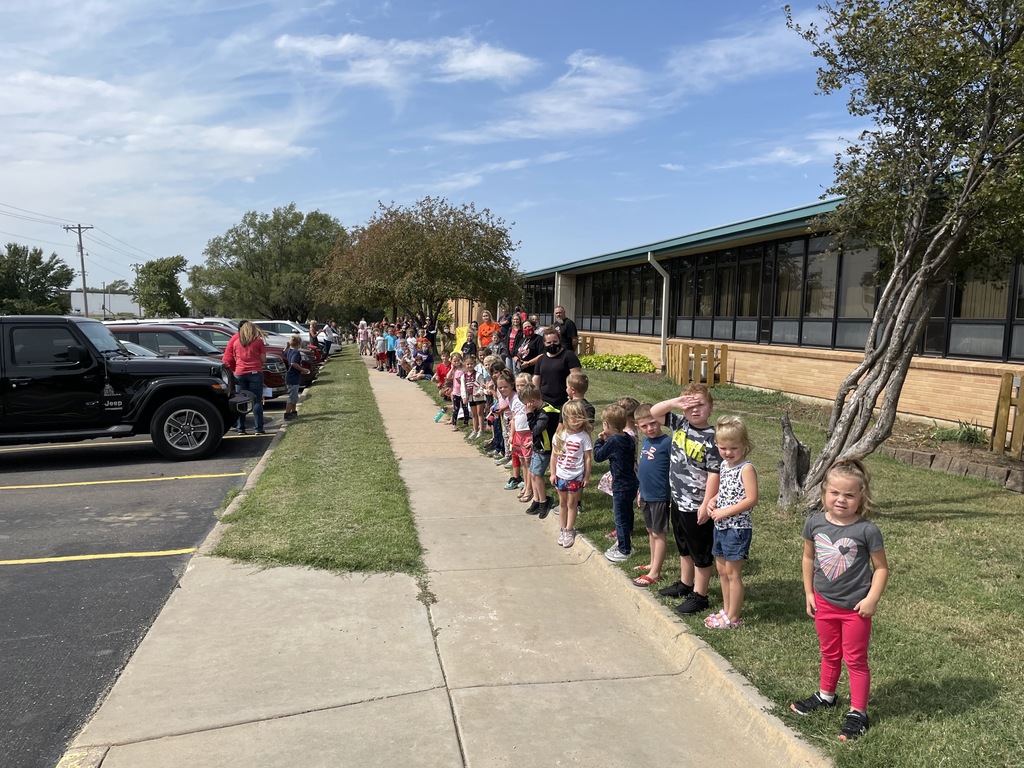 HS Varsity Volleyball defeats Caldwell and Cunningham and loses to Argonia and Flinthills in the Central Invitational.
HS Football- 9/24/2021 Udall- 0 Madison- 50
Homecoming Week starts Monday, September 27th. All middle and high school students are invited to dress up each day to win prizes. Show your school spirit in fun ways each day!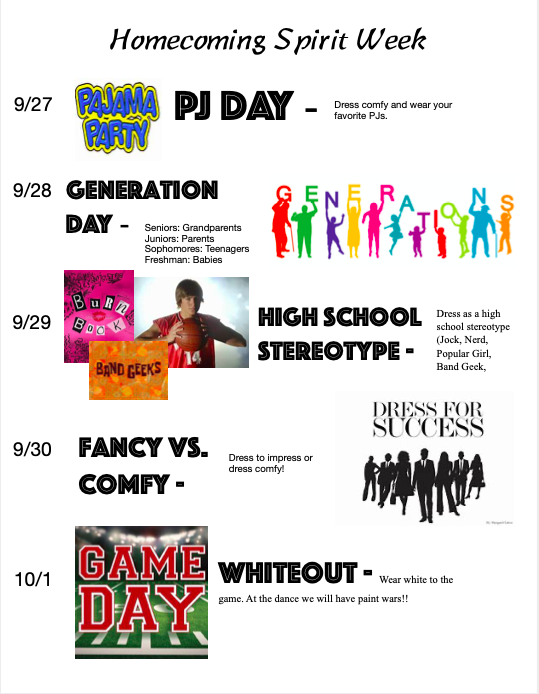 Congratulations to the 2021 Fall Homecoming candidates! The queen candidates are Brae Burley, Abby Hoffman, and Zoey McDaniel. The king candidates are Cameron Hutchison, Levi Hutchison, and Jayce Rieth. The king and queen will be crowned on Friday, October 1st before the football game. The ceremony will start at 6:30. The community is invited to attend and cheer on our Eagles!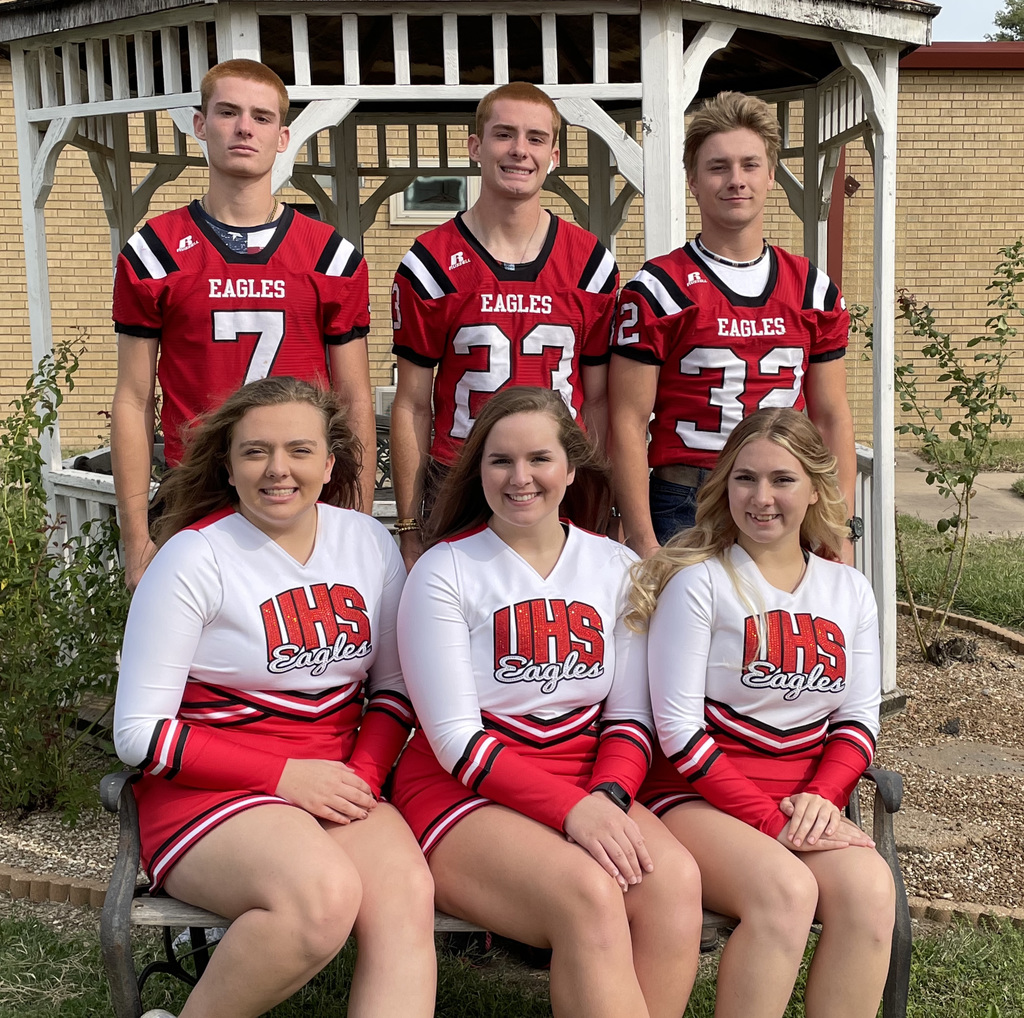 Central Invitational Volleyball Tournament- September 25, 2021 @ Udall East Court West Court 9:00 AM Udall vs. Caldwell Argonia vs. Flinthills 10:00 AM Udall vs. Argonia Flinthills vs. Cunningham 11:00 AM Udall vs. Flinthills Caldwell vs. Cunningham 12:00 PM Udall vs. Cunningham Argonia vs. Caldwell 1:00 PM Cunningham vs. Argonia Caldwell vs. Flinthills
MS Volleyball- 9/23/2021 Udall vs. Sedan A team Sedan won 19-25, 25-21, 25-15 B team Udall won 12-25, 25-18, 15-12 C team Sedan won 25-11, 25-8
JH Football- 9/23/2021 Udall- 6 Sedan- 52
Attention all Udall Middle/High School Athletes! Individual and team sports photos will be taken tomorrow morning (Friday, September 24th). SENIOR athletes will also have their photos taken for sports banners separately so they should have their uniforms ready, even if they do not want to purchase photos.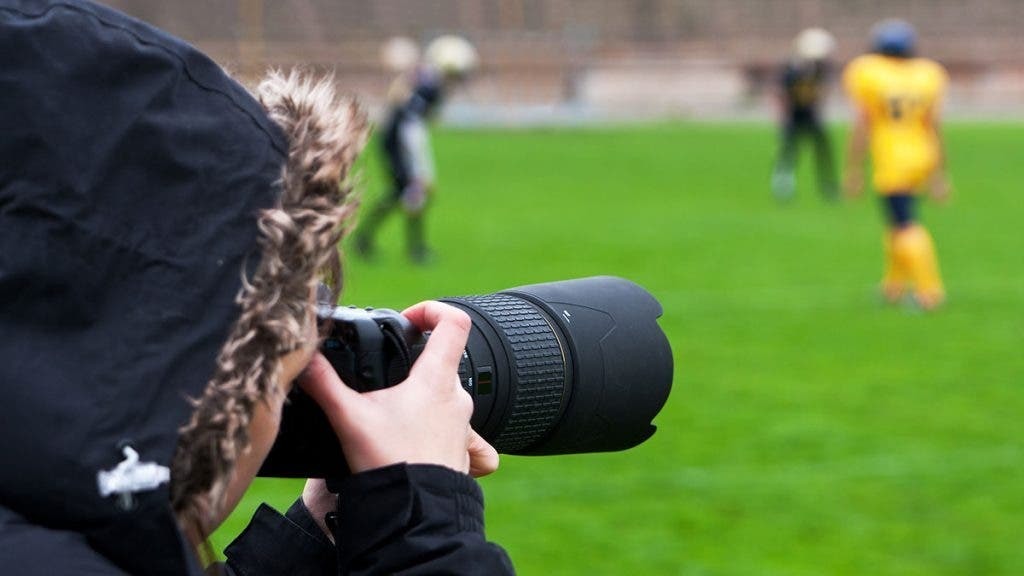 Today's Cross Country Location: OXFORD – WE ARE HOSTING THIS at the following address: 100 Napawalla Park Rd. (1 block S. of Casey's.) (Turn South on Iowa from Main street)
Reminder! Grade School Fall Individual Pictures Retake - Tuesday, September 28. Please Note: If students would like their retake photos printed, Inter-State Studios will need their original picture envelope and photos returned. Any questions call Jackie at the Elementary Office at 782-3632
UHS Varsity Volleyball Results- Udall- 13-14 West Elk- 25-25 Udall- 17-19 South Haven 25-25 JV loses both matches as well.
MS Volleyball- A-Team Oxford 25-12; 25-15 over Udall CVD 25 - 11 CVD 25- 14 over Udall FH 25 - 6 and 25-13 over Udall
UHS varsity football defeated CVD, 60-28.
Middle School Volleyball Results- 9/16/2021 C-Team- Udall- 25-21-15 CVD- 21-25-11 B-Team- Udall- 20-22 CVD- 25-25 A-Team- Udall- 21-11 CVD- 25-25
JH Football Results- 9/16/2021 Udall- 8 CVD- 56
UHS JV volleyball loses to Flinthills. The varsity team defeats Oxford and Caldwell before losing to Flinthills.
Thank you to everyone who has donated to our school's Eagles Nest! We have filled many food items, but still have room for soups and canned meats if you would like to donate. We appreciate all of the community support in feeding our students and families in need!
UHS volleyball defeats Caldwell, Sunrise, and South Barber and loses to Argonia and Norwich at the Norwich Invitational
HS Football- 9/10/2021 Udall- 0 Argonia/Attica- 48