MS Basketball @ Argonia- 1/30/2023 The order of play will be: 4:30 P.M. Argonia Boys C Game v. Udall Boys C Game – 1/2 Game 5:00 P.M. Argonia Boys B Game vs. Udall Boys B Game – Full Game 6:00 P.M. Argonia Girls A Game v. Udall Girls A Game – Full Game 7:15 P.M. Argonia Boys A Game v. Udall Boys A Game – Full Game
MS Basketball vs. Caldwell- 5:30 PM Start- 1/26/2023 Schedule: 5:30 PM- B-Team Boys- two 6-minute quarters- played as the second half Followed by A-Team Girls- National Anthem before the game Followed by A-Team Boys

Attention Middle School Parents! If you're available to help chaperone the Sweetheart Dance from 7-9 p.m. on Friday, February 3rd, we'd love to have you! Please email
melaniewood@usd463.org
.
1/21/2023- HS Girls vs. South Haven @ Cowley County Community College- leave at 1:00 PM, starts at 3:00 PM 1/21/2023- HS Boys vs. Caldwell @ Cowley County Community College- leave at 8:30 AM, starts at 10:30 AM
Updated HS SCBL Basketball Bracket
2023 HS SCBL Bracket
Updated Bracket

Reminder: There is no school tomorrow Monday, January 16th in observance of Martin Luther King Jr day.
Heidi Perkins will begin leadership of USD 463 on July 1, 2023. The USD 463 Udall Board of Education has announced the hiring of Heidi Perkins as the next superintendent. Heidi Perkins will lead the district after the retirement of Dale Adams at the end of the 2022-2023 school year. Board President, James Jirak said, "As Mr. Dale Adams prepares to leave the district as superintendent after many years of dedicated service to our students, the USD 463 Board of Education is grateful for his "kids first" contributions and wish him well in his retirement." "Udall schools will now usher in a new era, as we are pleased to announce that Mrs. Heidi Perkins will be taking the helm of superintendent on July 1, 2023. Mrs. Perkins has demonstrated masterful leadership in her role as elementary school principal. The Board of Education is excited to see to what heights her leadership will guide our district. Mrs. Perkins comes with a strong vision and contagious enthusiasm that will be transformational to USD #463," Jirak said. Perkins has been with the district since 2020. She currently serves as the Udall Elementary School Principal. Prior to her role as a building principal, she served as an assistant principal and athletic director at Mulvane Middle School for four years and as a high school English Language Arts teacher at Mulvane High School for 16 years. In 2016, she was a Regional Semi-finalist for the Kansas Teacher of the Year program. "I am honored and excited to lead USD 463 as the next superintendent. I look forward to continuing the vision and mission of the Board of Education in serving our students, our staff, our families, and this community. Udall USD #463 is a student-centered district with strong family and community support where, together, we really are Eagle Strong!"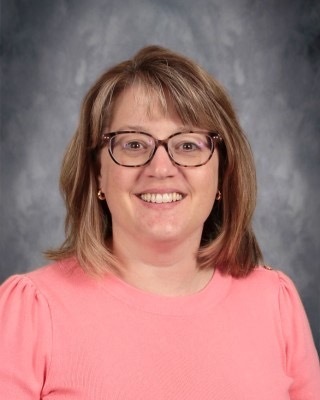 Congratulations to junior Jenson Harness for being selected Student of the Month for December!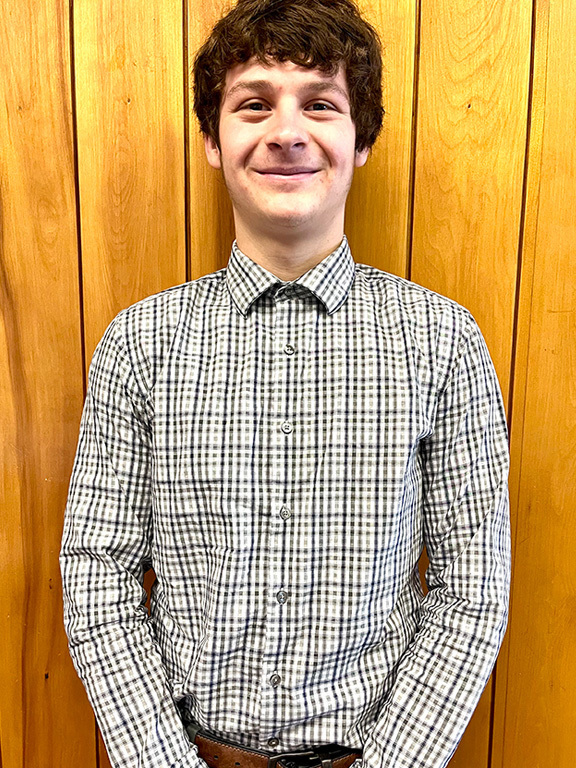 HS Basketball @ Dexter- 1/13/2023 4:00 PM- JV Girls- three 8-minute quarters Followed by JV Boys- three 8-minute quarters Followed by Varsity Girls Followed by Varsity Boys

Attention middle school parents and students: The scheduled time for the Sweetheart Dance on February 3rd has changed due to a scheduling conflict. It will be from 7:00 - 9:00 p.m. Please contact
melaniewood@usd463.org
if you have any questions.
If you haven't downloaded the USD 463 app for your phone, you can do that now from the App Store or Google Play! You can see all the news and events the district posts in one place!
Congratulations to Ella Johnson and Elizabeth Jirak for being selected SCBL Academic All-League!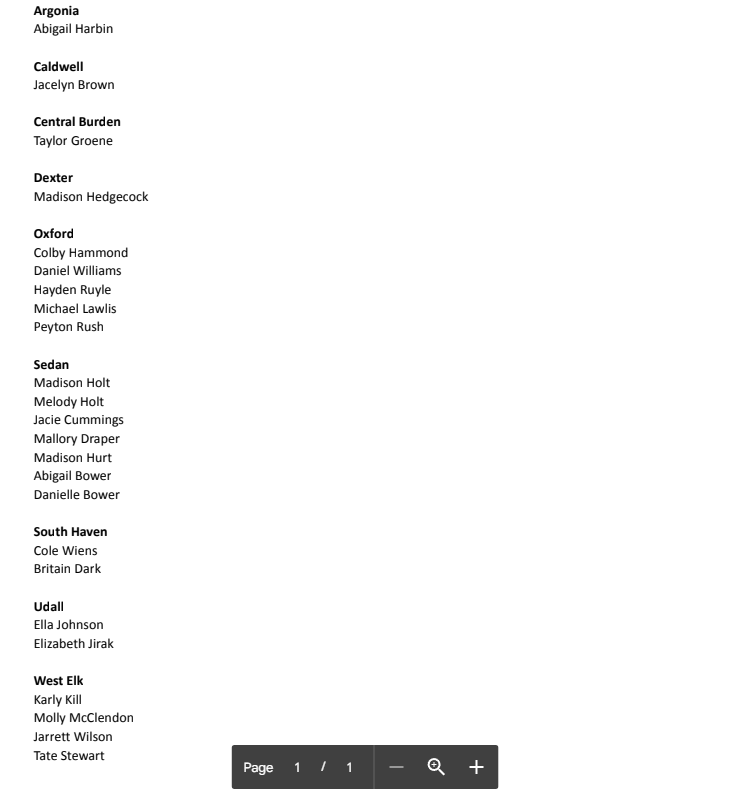 MS Basketball vs. Oxford- 1/12/2023 Schedule: 4:00 PM- B-Team Girls- two 6-minute quarters- played as the second half Followed by C-Team Boys- two 6-minute quarters- played as the second half Followed by B-Team Boys- four 5-minute quarters- 5-minute halftime Followed by A-Team Girls- National Anthem before the game Followed by A-Team Boys
HS Basketball @ Argonia- 1/10/2023- Varsity Only The order of play will be: 6:00 P.M. Argonia Girls Varsity v. Udall Girls Varsity 7:30 P.M. Argonia Boys Varsity v. Udall Boys Varsity

Attention Senior parents! Please read the information below on providing a message and/or picture message in the 2023 yearbook for your senior.

Red Cross Blood Drive - THIS Wed. 1-9-23 We have MANY available slots as the Red Cross has recognized that Udall WILL STEP UP! So they have offered us larger drives. So go online to the link below and make your appointment TODAY to GIVE ON WEDNESDAY! 1-9-23 from 10:00 a.m. - 4:00 p.m. Auditorium Commons area
https://www.redcrossblood.org/give.html/drive-results?zipSponsor=UdallHS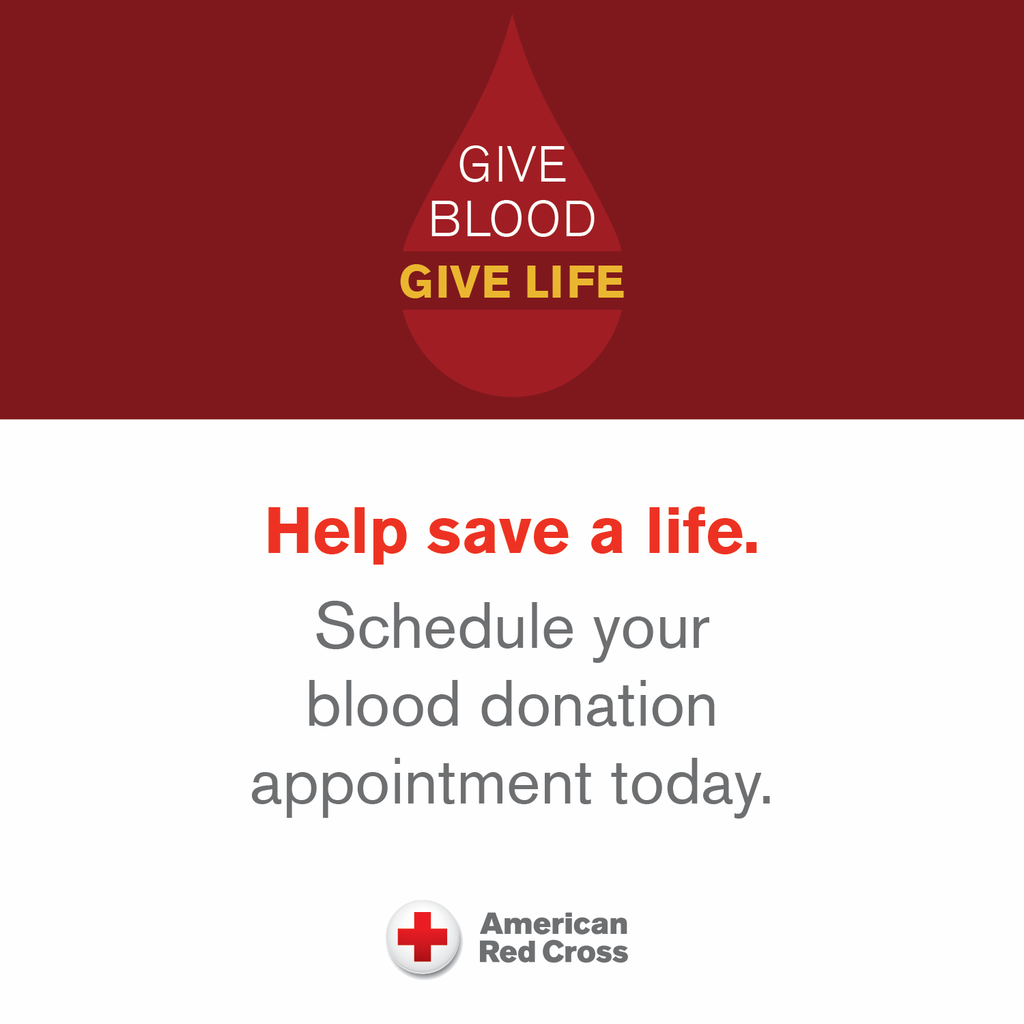 MS/HS sports and organization pictures are tomorrow. Students will need to bring their uniforms and/or organization shirts.