At student led conferences this Spring we challenged all the high school students to see which class could have the highest proportion of students participating. Our sophomores won with 56.25%, narrowly beating the freshman with 56%, and the juniors with 55.56%. The prize is a 1:05 PM dismissal on a day of their choosing. The sophomores met this afternoon to decided they would like to be dismissed at 1:05PM next Friday, April 23rd. We will be sending home permission slips with our sophomores where you will indicate their mode transportation. Please return them ASAP!

Academic and Activity Awards Ceremony HIGH SCHOOL May 5th 6:30 pm High School Auditorium MIDDLE SCHOOL May 12th 6:30 PM High School Auditorium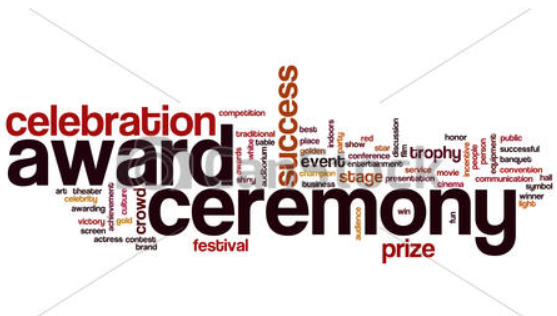 UHS Baseball Results-4/12/2021 Udall- 0 Central- 10 Udall- 0 Central- 6
UHS Softball Results- 4/12/2021 Udall- 3 Central- 18 Udall- 4 Central- 19
Congratulations to 8th grader Coletan Copeland, and 11th grader Elizabeth Nye, for being selected JH and HS Students of March!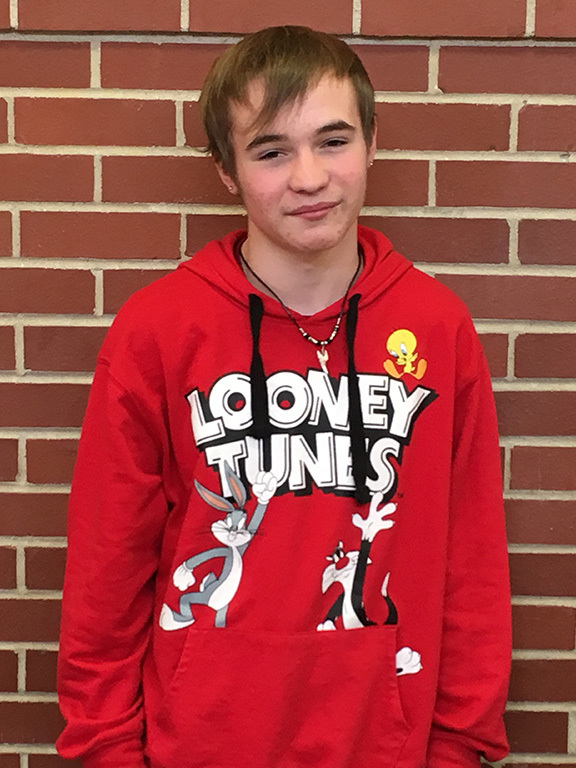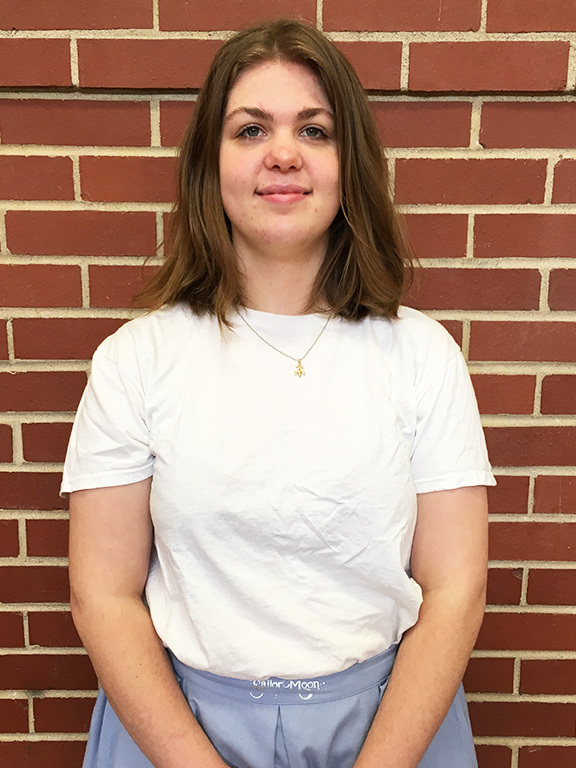 Senior Carol Blagg signs a letter of intent to participate in the Theatre program at Cowley College, starting in the fall. She is joined by her parents, Aaron and Janet Blagg, and Cowley Theatre Director, Nick Albrecht.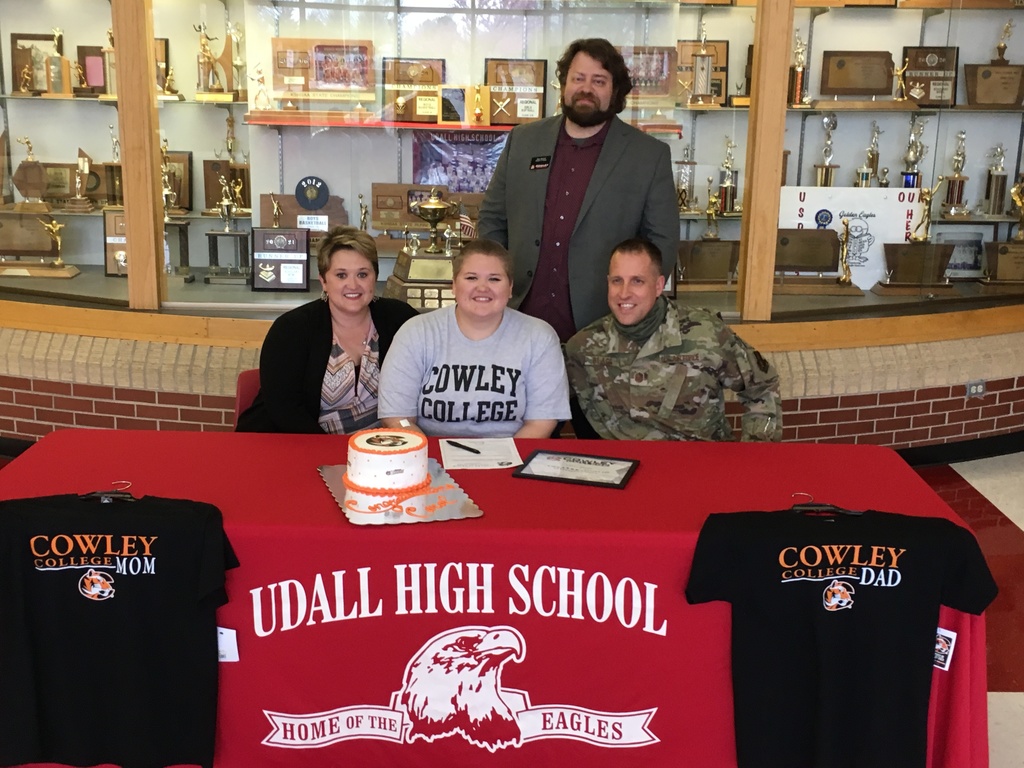 UHS Softball Scores- 4/5/2021 Game 1 Udall- 7 Flinthills- 27 Game 2 Udall- 9 Flinthills- 25
UHS Baseball Scores- 4/5/2021 Game 1 Udall- 4 Flinthills- 12 Game 2 Udall- 5 Flinthills- 3
USD 357/463 Transition to Career Project Leader APPLICATION FORM Job Summary Project leader works to connect students with business professionals for real world career experience. The primary responsibility is to serve as a central liaison between the school systems and nearby businesses and industries. Qualifications Bachelor's Degree preferred, but not required. Excellent interpersonal, communication, and organizational skills Ability to motivate students, travel as required and work with technology If you have questions, contact Udall USD 463 district office at (620) 782-3355 or Belle Plaine USD 357 district office at (620) 488-2288. Candidates interested and qualified for this position should send a resume and completed application to: USD 357 c/o James A. Sutton 719 N. Main, PO Box 760 Belle Plaine, Kansas 67013 Send digital resume and application to James Sutton at
jsutton@usd357.org
. BEFORE COMPLETING THIS FORM, APPLICANTS SHOULD READ THE FOLLOWING: Belle Plaine USD 357 and Udall USD 463 are equal employment education opportunity agencies and do not discriminate on the basis of sex, race, color, national origin, disability, or age in admission or access to, or treatment or employment in its programs or activities. Including information about the existence and locations of services, activities and facilities that are accessible to and usable by disabled persons. Any questions regarding the board's compliance with Title VI, Title IX, Section 504 or A.D.A. may be directed to the Title IX coordinator, James Sutton, who can be reached at (620) 488-2288.
Job Opening Belle Plaine USD 357/Udall USD 463 Transition to Career Project Leader USD 357 and USD 463 are seeking full time applicants as a project leader for the Transition to Career program. The primary responsibility of the position is to serve as a central liaison between the school systems and surrounding businesses and industries. The purpose of the position is to connect students with business professional for real world career experience. Salary range is $40,000 to $45,000 and approximately 2,000 hours a year. Specific job description is available upon request. Deadline to apply is April 19. To apply contact Belle Plaine USD at (620) 488-2288 or Udall USD 463 at (620) 782-3355 or complete online at usd357.org.
UHS Baseball Results- 4/1/2021 Game 1- Udall- 2 Belle Plaine- 31 Game 2- Udall- 2 Belle Plaine- 20
UHS Softball Results- 4/1/2021 Game 1- Udall- 0 Belle Plaine- 21 Game 2- Udall- 2 Belle Plaine- 24
On Friday April 9th, the Kindergarten, 1st, and 2nd grade classes will be performing their Spring Concert in the Udall High School Auditorium. Due to COVID regulations, grades will be separated into the following times: 6:30 - Kindergarten Concert 6:55 - First Grade Concert 7:15 - Second Grade Concert This will give parents and students time to enter/exit the auditorium in order to meet regulations. If your student has siblings, feel free to stay in the commons until it is time for their performance. Once your student has finished you are free to leave. The performances will be livestreamed as well. Student Attire: Class T-shirts with pants (nice jeans, khakis). MASKS ARE REQUIRED IN ORDER TO PERFORM. If you have any questions, please contact Mr. McKee
Congratulations to Udall junior, Cameron Hutchison, on the word we just received from SGT Hunter Dierks of KSARNG RRNCO! "On Friday 26 March 2021, PVT Cameron Hutchison raised his right hand and swore into the Kansas Army National Guard. PVT Hutchison will be an 89B Ammunition Specialist part time working 1 weekend a month and 2 weeks in the summer. Through this part time employment, he will be able to graduate college debt free! PVT Hutchison enlisted under the Split Training Option, meaning he will attend Basic Combat Training between his Junior and Senior year, then attend Advanced Individual Training for his Ammunition Specialist job upon completion of his Senior year at Udall High School. Thank you to the staff at Udall High School for helping educate Cameron and mold him into the young man he is today! Due to this education, Cameron scored exceptionally well on the ASVAB, qualifying him for extra incentives upon enlistment!"