Final HS Basketball Scores- 12/15/2020 JV Girls- Udall- 3 Norwich- 42 JV Boys- Udall- 35 Norwich- 45 Varsity Girls- Udall- 11 Norwich- 58 Varsity Boys- Udall- 30 Norwich- 68
Norwich High School refuses to allow games to be streamed live on Facebook by visiting teams because they belong to the NFHS. To watch tonight's high school basketball games at Norwich there will be an $11 fee through the NFHS site. We apologize as we were not made aware of this information previously.
The high school entered a lockdown at 1:50 today in order for the Cowley County Sheriff K-9 unit to conduct a sweep of hallways and lockers for illicit materials. The lockdown was complete at 2:20.
Tonight's HS Basketball @ Norwich Schedule: Eagle Landing: 4:00 JV Girls 5:00 JV Boys 6:00 V Girls 7:30 V Boys
Final MS Basketball Results- B-Team Girls- Udall- 10 Central- 22 B-Team Boys- Udall- 16 Central- 20 A-Team Girls- Udall- 19 Central- 11 A-Team Boys- Udall- 41 Central- 17
Much like the K-2 concerts this Fall, Mr. McKee will be posting videos for 3rd-5th grade showcasing what they have learned in music with a small performance near the end. These videos will be posted privately through the school's website. We hope to return to the auditorium in the Spring with appropriate social distancing. If you have any questions feel free to send Mr. McKee an email.
The middle school basketball teams host Central today. The girls will be dismissed at 3:00 PM. Each participant is allowed two parent/guardians.  Schedule: 4:00 pm. Udall B-Team vs. Central B-Team Girls    Followed by Udall B-Team vs. Central B-Team Boys  Followed by Udall A-Team vs. Central A-Team Girls- National Anthem before the game Followed by Udall A-Team  vs. Central A-Team Boys  
Final HS Basketball Scores from Oxford- JV Boys- Udall- 23 Oxford- 24 Varsity Girls- Udall- 29 Oxford- 28 Varsity Boys- Udall- 48 Oxford- 58
Congratulations to the junior class for winning the Christmas hall decorating contest! Their theme was winter wonderland which earned them a pizza party sponsored by StuCo! The other classes did a great job as well. The freshmen hall was "candy cane lane", the sophomore hall was "Whoville" and the senior hall was "Santa's workshop".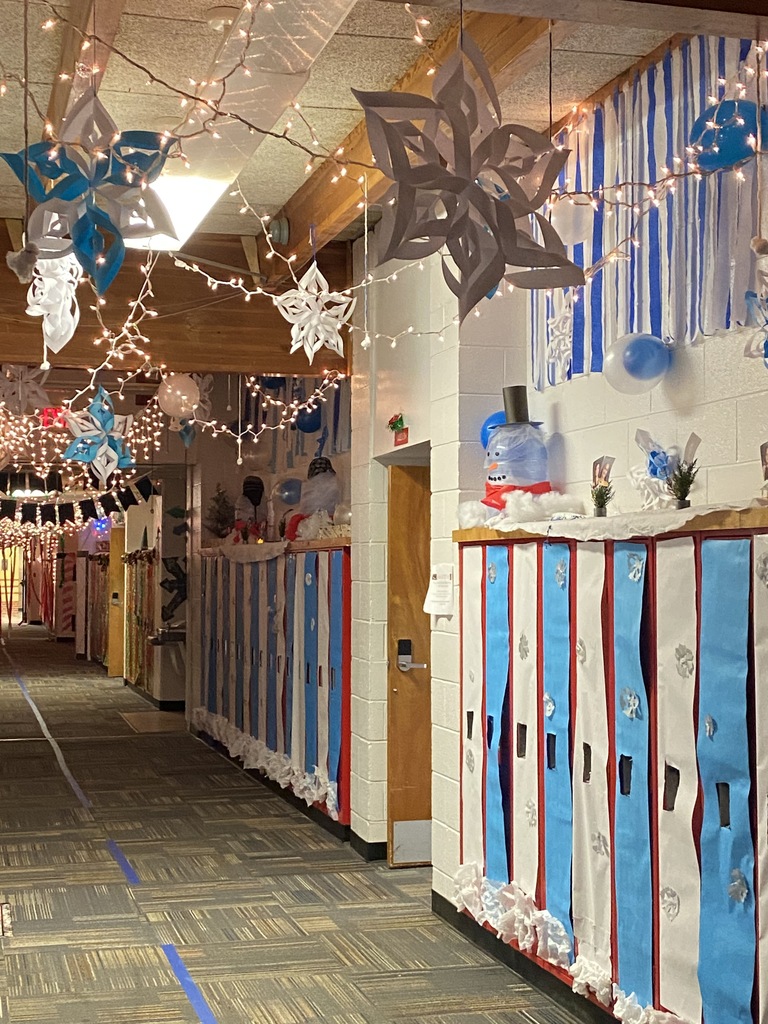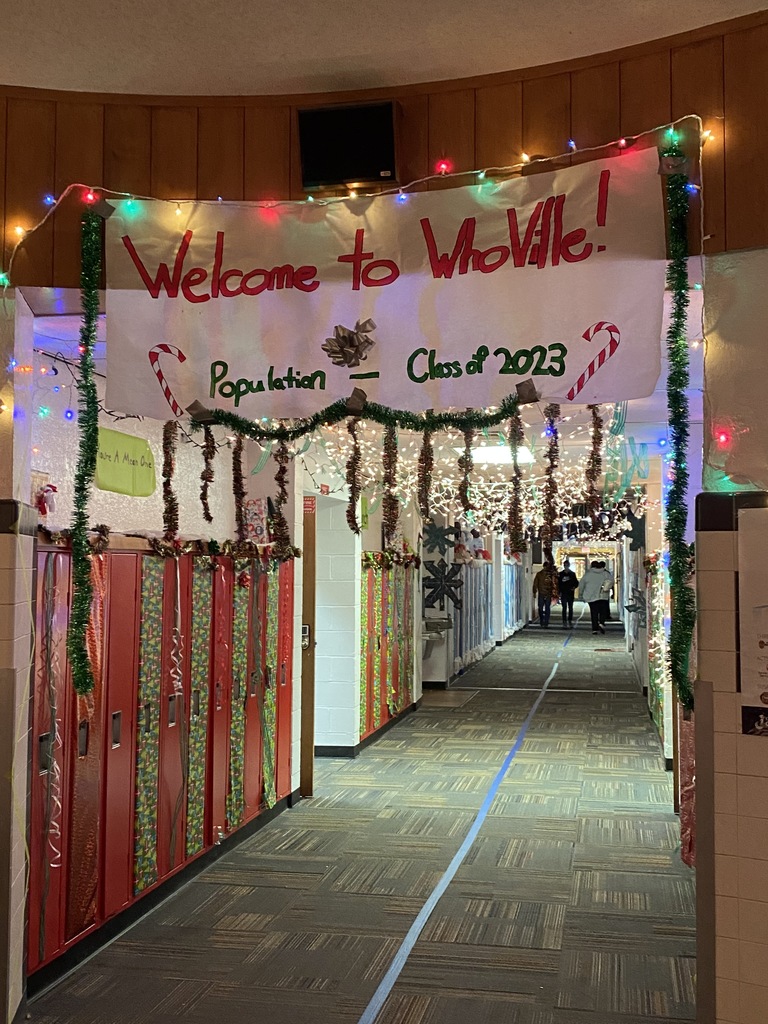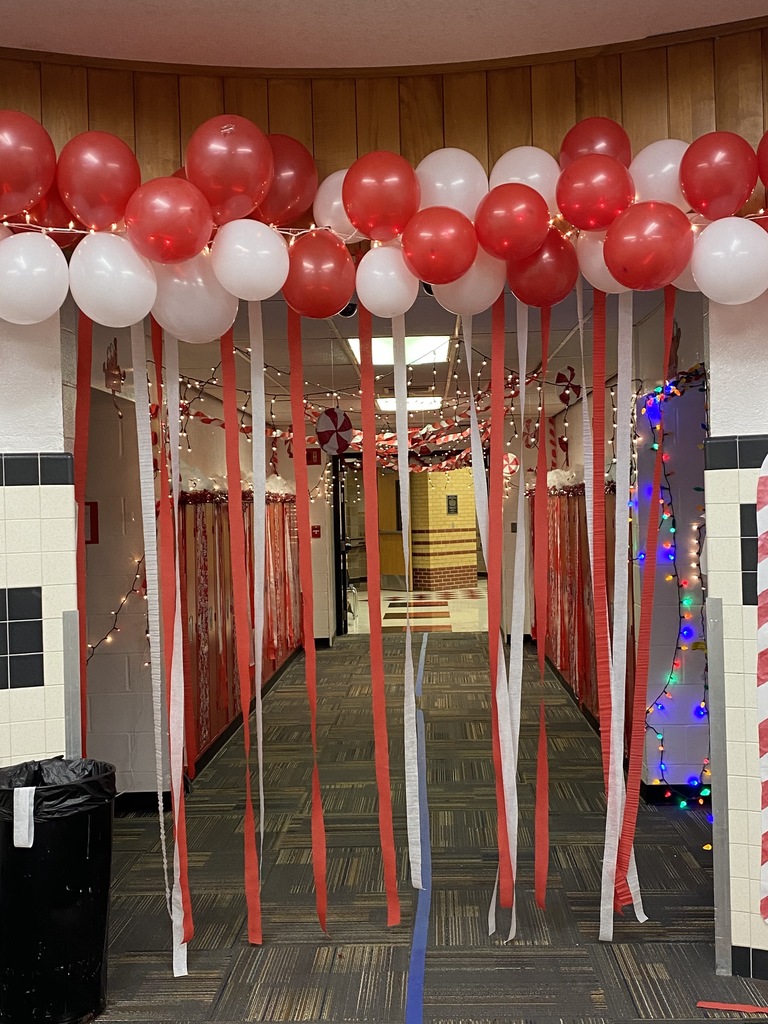 It's beginning to look a lot like Christmas in the high school hallways! Each class worked hard all week decorating their locker sections for the contest.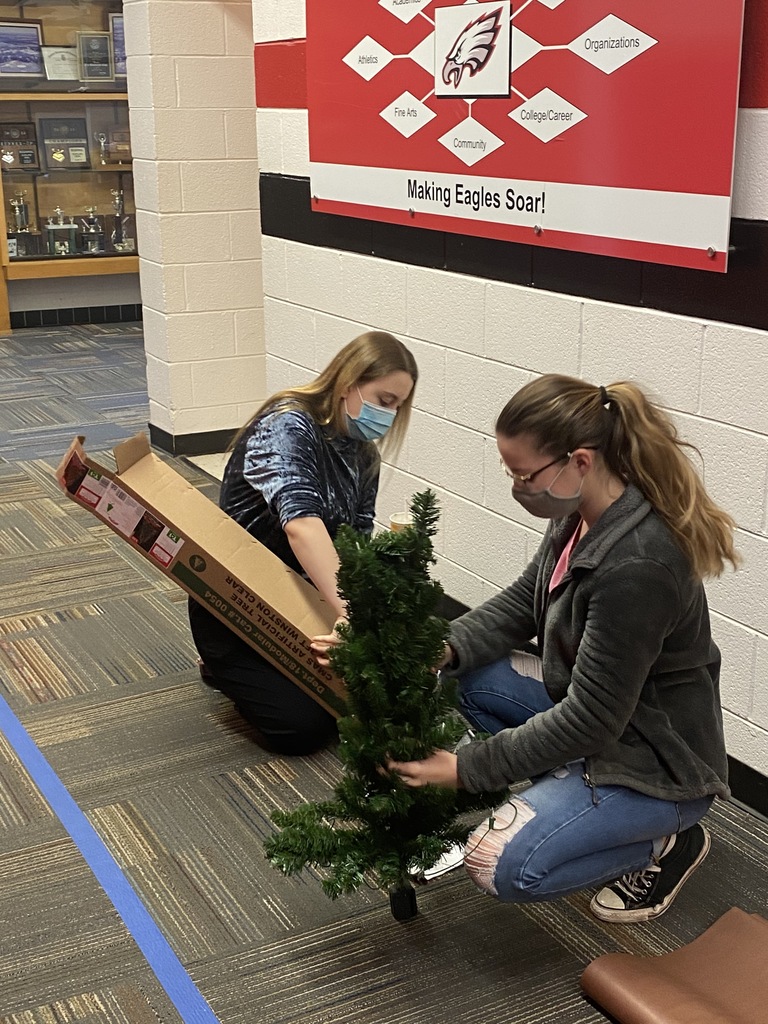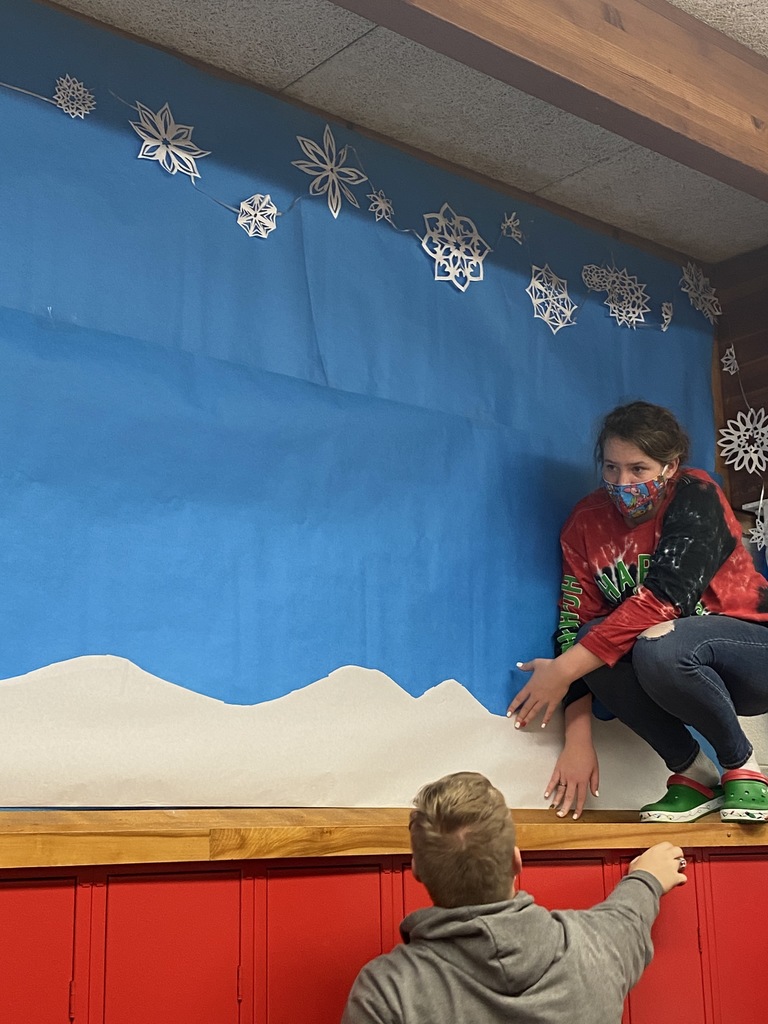 The Applied Business Development class was happy to help out the community of Udall and NICE Committee by creating vinyl signs for the Christmas decorations at the triangle!
The Don Braddy Tournament high school basketball games scheduled against Cedar Vale/Dexter tomorrow, December 12th, have been moved to December 22nd.
Udall will be hosting Central for middle school basketball on Monday, December 14th. The games were moved from January 7th because of the extended KSHSAA Winter Moratorium.
HS Basketball Schedule @ Oxford- Tonight 4:30 pm. Udall JV boys vs. Oxford JV Boys  6:00 pm. Udall Varsity Girls vs. Oxford Varsity Girls  7:30 pm. Udall Varsity Boys vs. Oxford Varsity Boys  
I wanted to thank all of the Udall parents for being so flexible with so many changes to the basketball game schedules this season. I also appreciate all of the parents at the middle school games at South Haven tonight for doing a great job wearing their masks. Thank you so much!!!!!! Wyatt Williams
Final Middle School Scores- 12/10/2020 B-Team Girls- Udall- 4 South Haven- 32 B-Team Boys- Udall- 5 South Haven- 17 A-Team Girls- Udall- 4 South Haven- 42 A-Team Boys- Udall- 32 South Haven- 29
Food will still be provided for the middle school teams tonight at South Haven.
An administrative decision was made to move tonight's middle school basketball games to South Haven. The teams will be dismissed at 2:15 PM and leave at 2:30 PM. The schedule is listed below. The games scheduled at  South Haven on January 21st will now be at Udall. 4:00 PM- B-Team Girls Followed by B-Team Boys Followed by A-Team Girls Followed by A-Team Boys