Summer conditioning for all Udall students who will be in grades 6-12 starts tonight at 5:00 PM. It will be every Monday through Thursday at 5:00 PM throughout the summer, except the week of the 4th of July.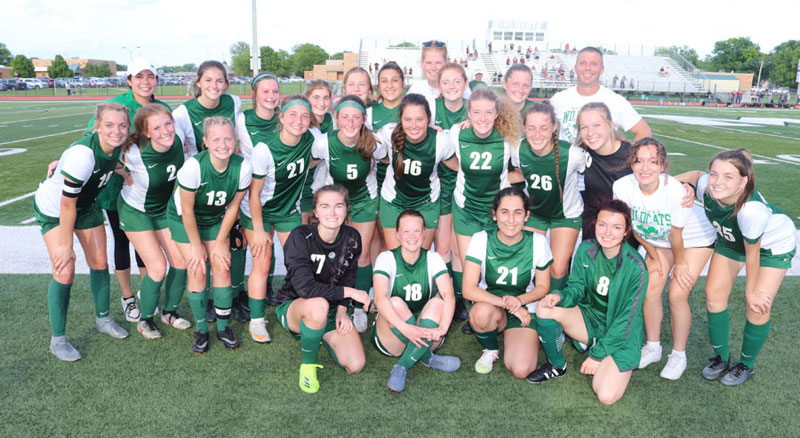 Congratulations to Aubrey Eilers for qualifying for state in the long jump!
Regional Track @ Caldwell- Today Field Events - 3:00 p.m.; Preliminaries - 4:30 p.m.; Finals - 5:30p.m.  PARTICIPATING SCHOOLS: Argonia, Attica, Buffalo-Altoona Midway, Burden-Central, Burrton,Caldwell, Canton-Galva, Chetopa, Cunningham, Dexter, Goessel, Hamilton,Hutchinson-Central Christian, Kiowa-South Barber, Langdon-Fairfield, Little RIver,McPherson-Elyria Christain, Norwich, Oswego, Oxford, Peabody-Burns, Pretty Prairie,Rosalia-Flinthills, South Haven, St. Paul, Udall, Wichita- Central Christian Academy, WichitaClassical School of Wichita  ADMISSION: $6.00
Congratulations to Braden Hopper, Aubrey Eilers, Anna Otis, and Savanna Rebold for being selected as members of the 2021 WJL/SCBL all-league baseball and softball teams.
KONA ICE is here at at the elementary school! If you want to come up and purchase a snow cone. They will be here till 1:30.

Udall USD #463 is seeking applications for a Middle/High School Secretary Job Title: MS/HS Secretary Job Description: If you like to work in a positive environment and love to work with students you may apply with the application found at
www.usd463.org
. send your resume and application to USD #463, Attn: Dale Adams, 303 S. Seymour, Udall, KS 67146. Duties will include but not limited to greeting visitors, answering phones, attendance records, managing activity accounts, cash handling, registrar duties, managing student information systems, and other duties as assigned. Must have the following qualifications: high school diploma, ability to work with staff, students, and parents. Project a positive attitude and greet people warmly. Proficient with computer related skills. Demonstrate understanding of confidentiality. Possess very good verbal and written communication skills. Provide appropriate health certificate for file. Applications/resumes are due by May 28, 2021. Equal Opportunity Employer
HS softball loses to Belle Plaine, 0-15 to end their season.
HS baseball loses to Central, 0-7 to end their season.
There are lots of coats, jackets and gloves in the lost and found at the grade school. If your child is missing an item, we might have it! Feel free to come up and have a look. Check in with the office first.
HS Baseball Regionals @ Goddard Genesis Sports Complex vs. Central, starts at 2:00 PM HS Softball Regionals @ Sedan vs. Belle Plaine- starts at 5:30 PM Admission is $6.00 for everybody not on the KSHSAA pass gate Neither game will start ahead of the scheduled time
The 5th grade students worked with Entrepreneurship and Marketing students at the high school to create their own businesses. Some of the businesses were lawn care, pet care, and even baking classes for kids. They did a great job and made their final presentations for numerous high school classes!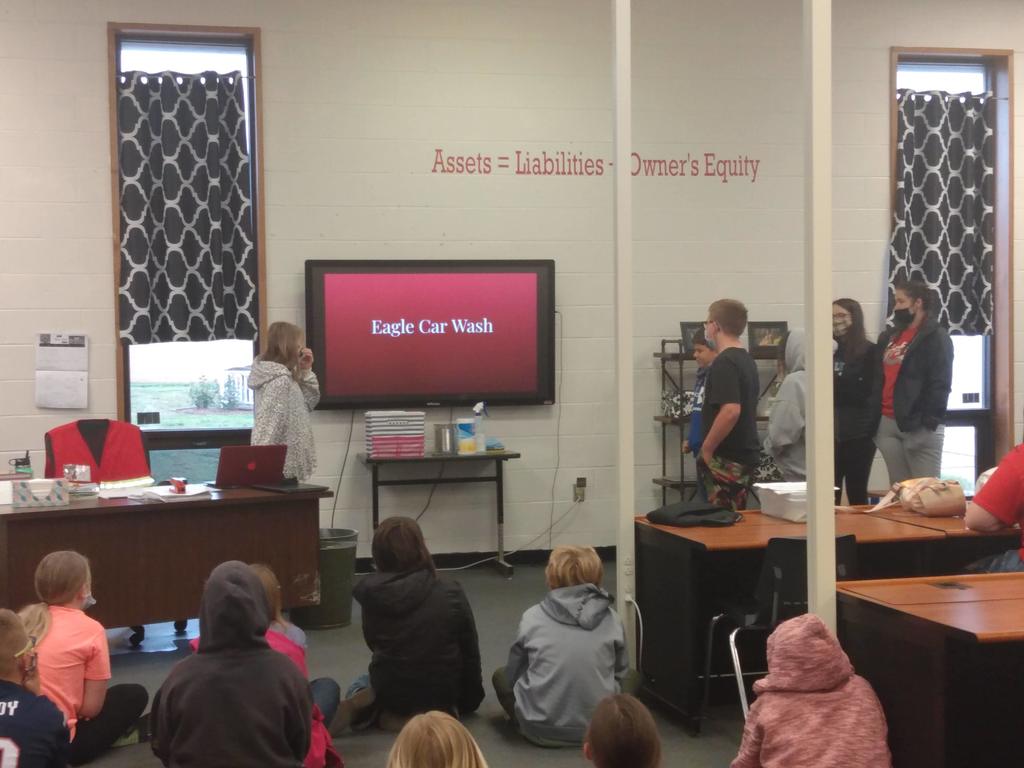 Congratulations to newly elected class officers for the 2021-22 school year: Seniors: President - Abby Hoffman Vice President - Brae Burley Secretary - Austin King Treasurer - Zoey McDaniel StuCo Rep - Trent Whiteman Juniors: President - Isabel Woolley Vice President - Elizabeth Jirak Secretary - Katelyn Wilson Treasurer - Key Montiel Stuco Rep - Aubree Williams Sophomores: President - Brent Burley Vice President - Kendalyn King Secretary - Alexa Logsdon Treasurer - Star McDaniel StuCo Rep - Kaytlin McDaniel Freshmen: President - Andrew Preston Vice President - Isaac Johnson Secretary - Emily Kerr Treasurer - Brianna Cormier StuCo Rep - Nolan Fevurly
Udall High School will broadcast the graduation ceremony today on Facebook Live. The ceremony begins at 11 a.m.
A reminder to our graduates and their parents: Iseman Photography will be capturing the senior class picture as well as formal cap & gown portraits on Friday May 14 at 9:00 am. Iseman Photography will be posting all of these images to a graduation gallery for general viewing. You can access your images from this gallery. For larger events we recommend using the FaceFind tool to quickly find your specific images. You can text UDALLGRAD21 to 90738 to access the gallery. If you text the code above prior to the ceremony, you can opt in and/or purchase a voucher. If you Advance Pay, you will get free shipping as well as $5 off of your order (and a complimentary digital file of your choice). This voucher can be used to purchase your package once the images are posted. For now all you are doing is selecting an amount. If you end up spending more than the voucher, you would just pay the difference at checkout. No need to know an exact amount now. If you pre-purchase a credit and subsequently decide not to purchase, you can request a refund. There is no risk by purchasing early. Click on this link if you'd rather view the gallery from your computer:
https://galleries.photoday.io/gallery/udall-graduation-21
Use the same code (UDALLGRAD21) when prompted. Let us know if you have any questions.
HS Softball- WJL Results- 5/13 Udall- 12 South Haven/Caldwell- 6